written by Yuka
Konnichiwa! Hello!
We have a news!
Road Trip Japan is featured in "Modern Camper".
"Modern Camper" is a go to website for camping/RVing stories and tips on how it's done!
And we got interviewed for this website.
Here is our profile and Road Trip Japan history!
Check it out!!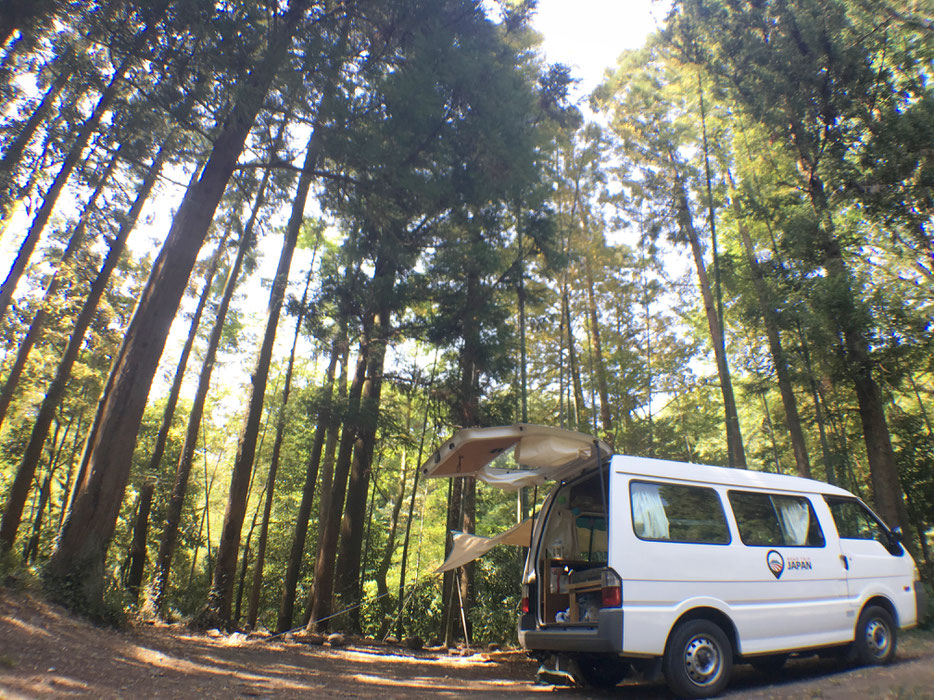 ---
Modern Camper have had the pleasure of chatting with and collaborating with Yuka and Toshiya, the duo behind the campervan for hire company aptly named: Road Trip Japan. We instantly fell in love with their little camper that is for rent, plus their knowledge of Camping around Japan is amazing. This all just meant that a Q&A was inevitable. Take a moment to check out the photos of them and the camper below. Here we go:
1. Tell us about yourself. Where did you..........